Ohboy at street level contains 31 hotel rooms. Above, the building rises to 7 floors, containing 55 apartments, designed and planned to allow the tenants to live a mobile, urban and sustainable life.
Behind the project is Siegel: architects, constructors and developers. Ohboy is a puzzle piece in the dense, green city where people can live sustainably with a good quality of life. Our goal is to find holistic and long lasting solutions for a dwelling with maximum mobility and everyday luxuries.
Process
We work from start to finish and beyond in our projects. Starting out with a sketch, we act as architects throughout the construction as well as the running of the building after the tenants have moved in. Through owning our projects from design, construction and throughout the buildings lifetime, we can organise the entire process in the interest of the quality and architecture. We are working with big and small, from floor plans to window sills.
It's a process that we are proud of and feel safe gives the best result for the architecture and the environment. From the economic crisis in 2008, through to the pandemic we're still in at the time of writing, we've successfully completed holistically sustainable buildings, that offer a new, sustainable and comfortable way of living, to a decent cost for everyone.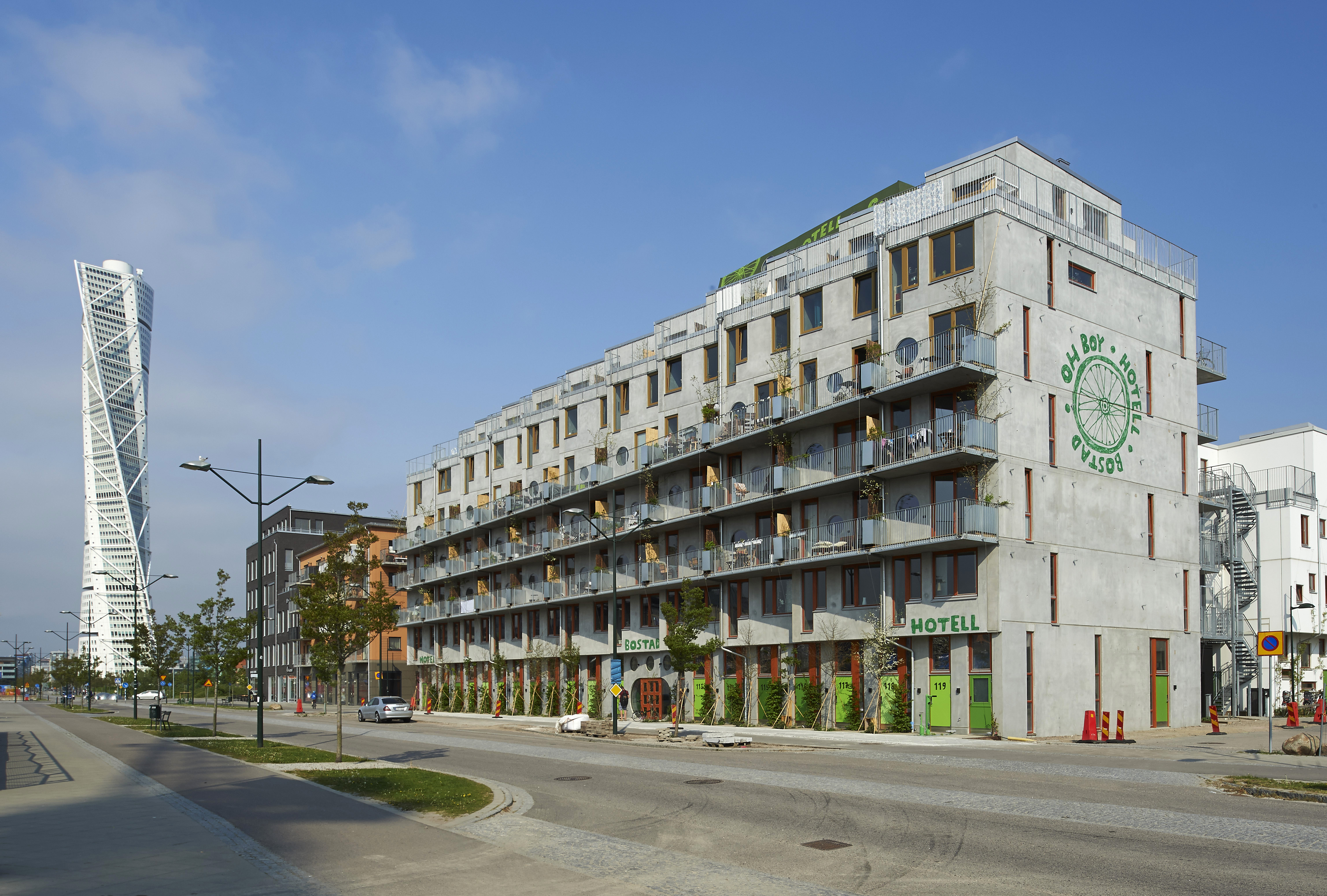 Mobility
Bike sharing, delivery boxes, plant boxes, public transport solutions, workshops and communal spaces are common elements that make up the cornerstones of our buildings. It makes it easy and convenient to live sustainably in the contemporary city. Smart solutions like these is what is needed to provide an alternative to cars as the leading mobility-solution.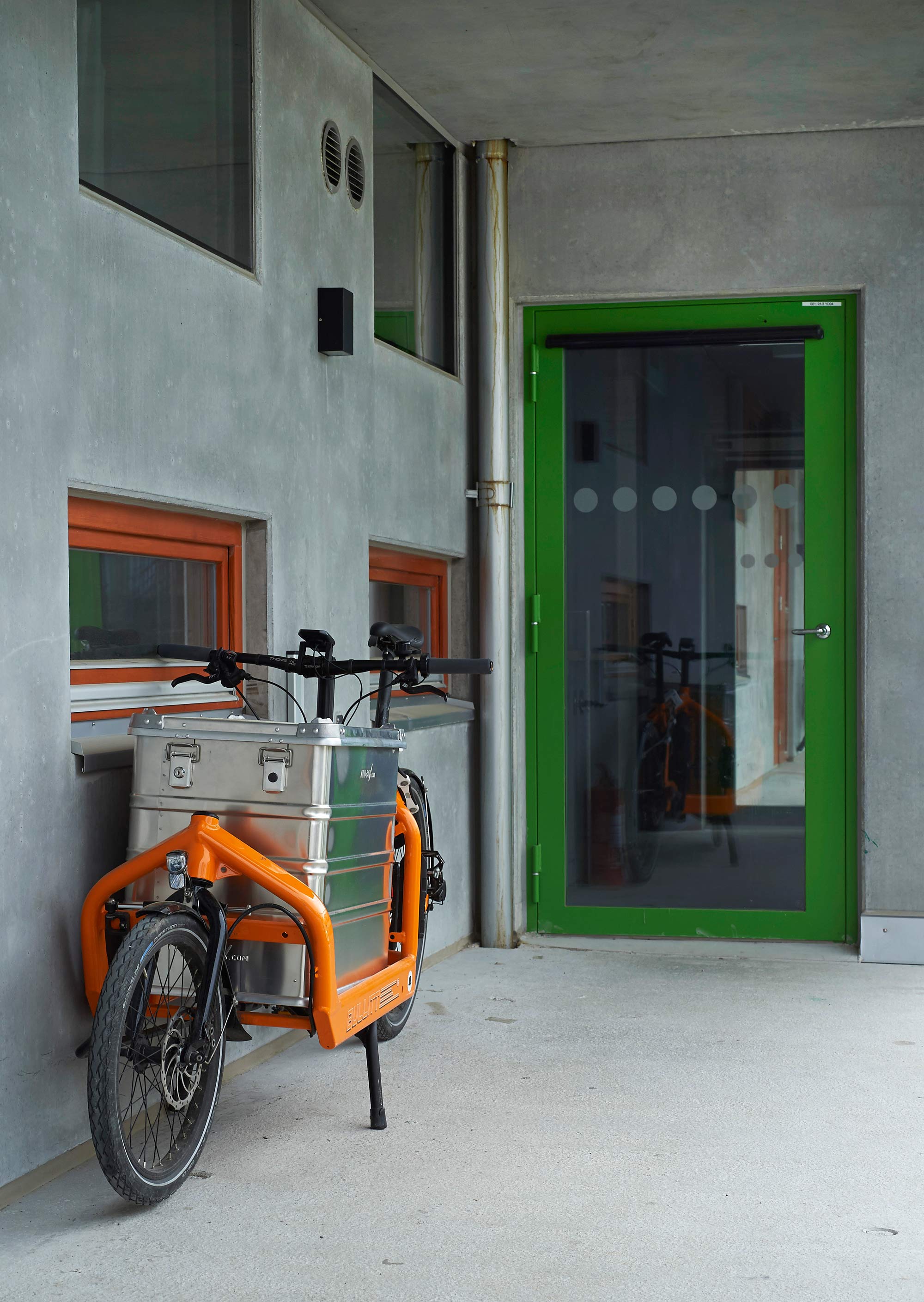 Ecology
Of course there's space for greenery in the dense city! Generous planting boxes on balconies, a diverse set up of greener on roofs, facades and courtyard provides a biodiversity – a big plus for you, the city and the planet. Ohboy is heated with geothermal heating from underneath the building, and solar cells provide electricity, as well as using sustainably sourced electricity overall.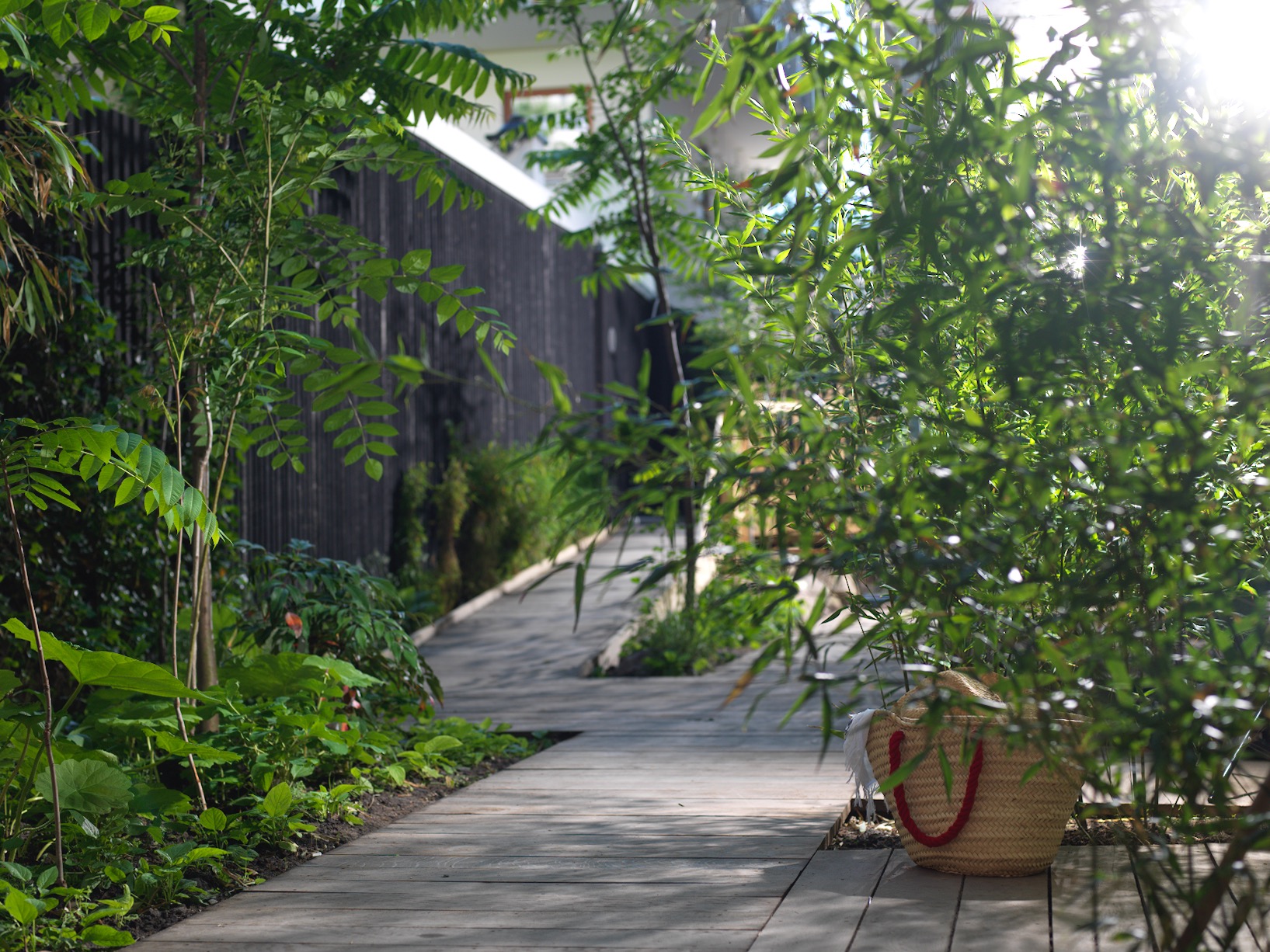 Locally sourced design and craft
The hotel rooms all have locally sourced interiors – design, production and material are all from southern Sweden. Malmö based Lisa Hilland and Mats Theselius have designed the furniture for the loft apartments, and the wooden stair and loft is manufactured by Branders snickeri in Kirseberg, in eastern Malmö. All made from ash sourced in northern Skåne. In the entrance to the part of the building that contains rentable apartments, a mural by artist and illustrator Sara Granér contrasts playfully to the raw concrete structure of the building. She also designed the Ohboy bike wheel, the logo of not only the hotel but a symbol of the house in general.